Winston Churchill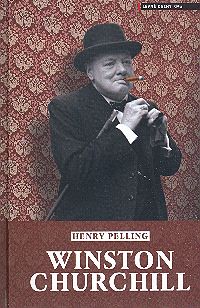 Tell a friend
CDN $20.00

(US $19.60)

CDN $5.00

(US $4.90)

675 pages

ISBN

: 80-7309-346-4

Publisher

: KMa

Published Date

: 2006

Cover

: Hard Cover
Czech
Fascinující biografie důležitého politika. Se slevou!
Sir Winston Churchill – britský politik, ministerský předseda Velké Británie v letech 1940 – 1945, laureát Nobelovy ceny za literaturu (r. 1953) byl vedle své výjimečnosti postavou kontroverzní, která vždy provokovala svými politickými názory i osobitým pohledem na svět. Henry Pelling vytvořil vůbec první odbornou kritickou studii života (675 stran)Winstona Churchilla, která zpracovává Churchillovu kariéru v její úplnosti. To bylo možné jen díky tomu, že britský státní archiv v současnosti odtajnil a zpřístupnil obrovské množství oficiálních dokumentů.
Fotografická příloha.
English
Critical study of life and career of W. Churchill.