CD ROMANTIKA - Karel Gott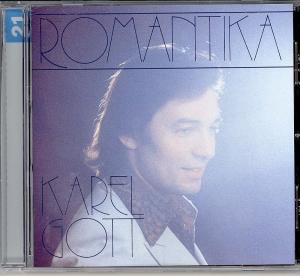 Tell a friend
CDN $18.00

(US $15.30)

CDN $5.00

(US $4.25)

Duration: 76:48
Czech
Obsahuje:
01. Deštivý den (Your Song)
02. Kdo z nás smí se vrátit (Could It Be Magic)
03. Teď už víš, že jsem to já (Kiss And Say Good Bye)
04. Kam tenkrát šel můj bratr Jan (All By Myself)
05. Půjdem spát (Aria)
06. Pár havraních copánků (Love Me Tender)
07. Lorelay
08. Do re mi la
09. Amore mio
10. Až jednou
11. Vším byl bych rád
12. Na rozloučenou (Auld Lang Syne)
13. Just Carry On (Jdi za štěstím)
14. Love Me Tender
15. So In Love (Lorelay)
16. I Walk Alone (Růžové sny)
17. Moon Lady (Až jednou)
18. My First Love (Do re mi la)
19. Amore mio
20. Your Song
English
20 romantic songs by Karel Gott.