KAREL GOTT: Mé písně - Zlatá albová kolekce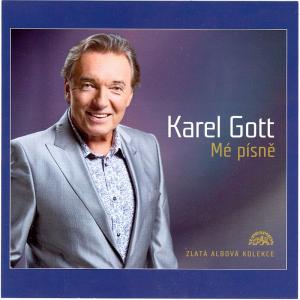 Tell a friend
CDN $250.00

(US $212.50)

Duration: 25 hodin
Czech
Nic podobného se v historii české populární hudby dosud nestalo - to platí o fenomenálním zpěvákovi i o tomto luxusním boxu.
Mimořádné výročí si zaslouží mimořádný projekt: sedmdesátiny Karla Gotta jsou ozdobeny touto jedinečnou kolekcí jeho 36 alb!
Luxusní CD kolekce obsahuje:
33 alb z let 1965 - 1992
3 bonusová alba s písněmi z TV pořadu Karel Gott ve Slaném
nádhernou vánoční hudbu
jeho největší hity v angličtině a italštině.
Každé CD v originálním a samostatném obalu.
Celkově několik stovek písní dostalo nový zvukový remastering, každé albové CD je umístěno v samostatném a graficky originálním obalu, součástí kartonové krabice o rozměru 32 x 28 cm je také velkoformátová tištěná příloha, plná zajímavých údajů a fotografií. Pěkný vánoční dárek, který vám bude připomínat vaše mládí ...
English
36 albums with Karel Gott.