CD Rozhovor s Milošem Kopeckým o....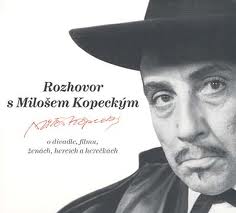 Tell a friend
CDN $14.00

(US $10.92)

CDN $5.00

(US $3.90)

Duration: 75:29 min.
Czech
…o Adině Mandlové a českých hercích vůbec.
Obsah:
Píseň Mackie Messer.
O hudbě, politice, divadle, Burianovi a běhu života.
Ženy, ženy, ženy.
O stáří a ještě jednou o Adině, hercích a režisérech.
Jan Werich a život herecký vůbec.
A Mirek Horníček …a co alkohol?
Lidské vztahy, ekonomie, kapitalismus.
Práce v rozhlase (závěr – hudba: Dean Martin: Little Old Wine Drinker Me).
The Platters: My Prayer.
English
Songs and stories by Miloš Kopecký. Humor.