Little Mole and Christmas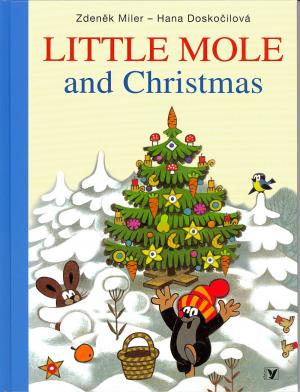 Tell a friend
CDN $30.00

(US $21.00)

36 pages

ISBN

: 978-80-00-02511-7

Publisher

: Albatros

Published Date

: 2009

Cover

: Hard Cover
Czech
Byla zima, zvířátka ještě tvrdě spala ve svých pelíšcích. Ale Krtek ne, ten už běhal venku. Chtěl přichystat pro své kamarády z lesní stráňky báječné vánoční překvapení. A ukázalo se, že to nebude tak jednoduché, jak se zpočátku zdálo. Z dálky ho totiž pozorovala škodolibá tetka vrána. Jakmile spatřila krásný vánoční stromeček ozdobený dobrotami, hned na něj dostala zálusk. Krtek si však se známou zlodějkou snadno poradil. Chcete vědět jak? Tak honem otevřete tuhle zimní knížku!
This beautiful book about Little Mole (Krtek) is in English!
V ČR je tento titul již rozebrán.
English
The snow had fallen and covered the countryside, as always, everyone was getting nice and snug for their winter slumber. They slept and slept and slept ... all except Little Mole. He quickly ran around to peek into every hole, den and nest to see if everyone really was asleep ... so he could begin to get things ready for Christmas...
This book is in English!