Vánoční příběhy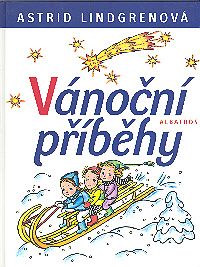 Tell a friend
CDN $20.00

(US $15.60)

CDN $18.00

(US $14.04)

118 pages

ISBN

: 80-00-01729-6

Publisher

: Albatros

Published Date

: 2005

Cover

: Hard Cover
Czech
Vánoce - období, které patří k nejkrásnějším v roce.
I hrdinové knížek Astrid Lindgrenové mají tyto svátky rádi a prožívají mnohá dobrodružství. V tomto výboru vánočních příběhů se tak setkáme s již známými příhodami Madynky, Lotty z Rošťácké uličky, ale poznáme i příběhy dosud nepublikované. Také se seznámíme s úplně novými hrdiny - třeba šikovnou holčičkou Kajsou Nebojsou.
Sváteční čtení a nádherné barevné obrázky potěší čtenáře od 6 let.
English
Stories where children have many adventures during Christmas time. For children 6 years and older.