Česky krok za krokem 1 – Pracovní sešit lekce 1 –24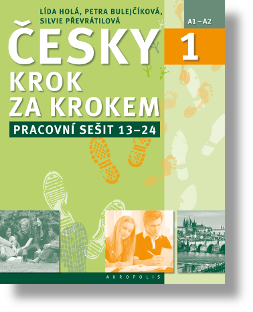 Tell a friend
CDN $60.00

(US $45.00)

ISBN

: 978-80-7470-134-4

Publisher

:

Published Date

:

Cover

: Soft Cover
Czech
Dvě knihy.
Obsahuje cvičení a výukové texty. V závěru každé lekce se procvičuje pravopis a opakuje probraná látka. Obsahuje klíč ke cvičením, které umožňuje samostatnou kontrolu.
English
Workbooks for the coursebook Czech Step by Step.
Contains supplementary erxercises and teaching texts. Suitable for classroom work and work on your own. Spelling practice at the end of each lesson includes answers to exercises.