DVD Očima fotografky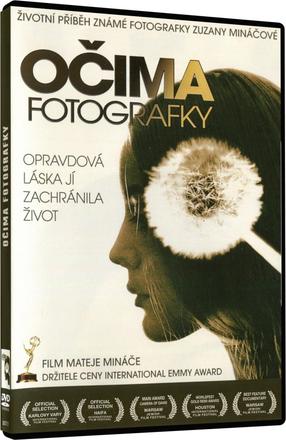 Tell a friend
CDN $20.00

(US $17.00)

Duration: 82 min.
Sub-titles: Czech and English
Czech
Opravdová láska jí zachránila život.
Filmy režiséra Mateje Mináče proslavily příběhy o siru Nicholasi Wintonovi, který v období 2. světové války zachránil stovky židovských dětí. V tomto filmu režisér Mináč zdokumentoval osud jednoho z těch, kteří neměli to štěstí dostat se včas do bezpečí Wintonovým vlakem.
Je to osud jeho vlastní matky, energické a legendární ženy Zuzany Mináčové. A přece tuto úspěšnou ženu pronásleduje celý život děsivé tajemství z dětství. Jedinou možností jak se smířit s minulostí, bylo promluvit o celém příběhu její dětské lásky a vydat se na nejtěžší cestu, na místo, kde jako 13ti letá zažila nejděsivější moment svého života.
Její příběhy vás nadchnou a vezmou za srdce.