DVD Knoflíkáři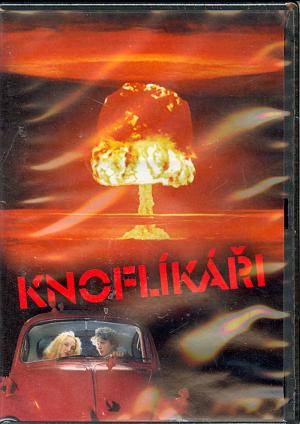 Tell a friend
CDN $31.00

(US $21.70)

CDN $20.00

(US $14.00)

Duration: 148 min.
Sub-titles: Czech and English
Czech
Černá komedie (čtyři České lvy) o malých lidech.
Získal čtyři České lvy (v kategorii nejlepší film, režie, scénář a za herecký výkon Jiřího Kodeta), Cenu Kristián a Cenu filmových kritiků za nejlepší český celovečerní film roku 1997, Zlatého ledňáčka na Finále Plzeň a další.
Region: bez omezení.
Hrají: Pavel Zajíček, František Černý, Michaela Pavlátová, Jan Čechtický, Zuzana Bydžovská, Petr Zelenka, Vladimír Dlouhý, David W. Černý, Marek Najbrt, Bořivoj Navrátil, Alena Procházková, Rudolf Hrušínský ml., Eva Holubová, Jiří Kodet, Inka Brendlová
English
Complex Czech thriller in which the lives of several seemingly unconnected characters overlap at key moments in time.