DVD Kousek nebe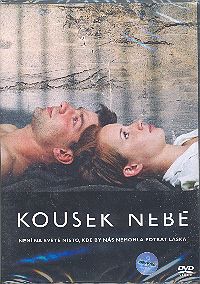 Tell a friend
CDN $30.00

(US $25.50)

CDN $15.00

(US $12.75)

Duration: 88 min.
Sub-titles: None
Czech
Ve zdech komunistického kriminálu 50. let se odehrává příběh křehké lásky dvou mladých lidí. Přestože historické reálie by tomu mohly napovídat, není Kousek nebe polickým plakátem, ale v první řadě milostnou romancí, která ukazuje, že láska si najde cestu všude a i za těch nejdramatičtějších okolností. Prudká povaha a neodbytný pocit vzdoru vůči všemu, co se děje kolem nás, přivedly Luboše na lavici obžalovaných.
Hrají: Ondřej Vetchý; Vladimír Javorský; Pavel Zedníček; Petr Forman; Pavel Landovský; Josef Somr; Táňa Pauhofová; Zuzana Stivínová; Karel Zima; Jakub Doubrava
English
Political drama about love, that happened the wrong time and the wrong place.