DVD Mrazík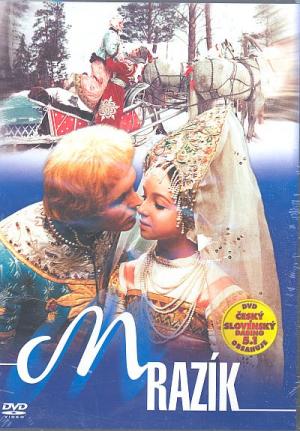 Tell a friend
CDN $30.00

(US $22.50)

CDN $5.00

(US $3.75)

Duration: 90 min.
Sub-titles: Czech
Czech
Hezký, ale pyšný Ivan odchází ze svojí rodné vísky do světa. U potůčku v lese potká milou a pracovitou dívku Nastěnku, která se u zlé macechy a nevlastní sestry Marfuši nemá moc dobře. Kouzelný dědeček Hříbeček mu ale za jeho povýšené chování přičaruje medvědí hlavu …
Ivan pak musí dokázat, že nemyslí jenom sám na sebe a že je odvážný a silný. Poradí si s loupežníky i Babou Jagou, překoná všechny nástrahy a díky mocnému MRAZÍKOVI se nakonec s krásnou Nastěnkou ožení.
Hrají: Alexandr Chvylja, Natalija Sedych…
English
Mrazik is one of the staple Christmas time films.