DVD Román pro ženy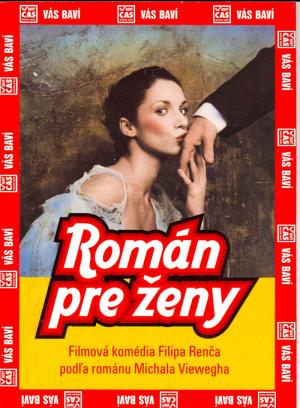 Tell a friend
CDN $15.00

(US $12.75)

CDN $10.00

(US $8.50)

Duration: 95 min.
Sub-titles: Czech and English
Czech
Romantická, inteligentní komedie s Vašutem, Donutilem, Stašovou, Svěrákem a Zázvorkovou patří k nejoblíbenějším titulům Michala Viewegha, bezpochyby nejpopulárnějšího českého spisovatele současnosti.
Je založená na originální situační komice, vtipných dialozích a zajímavém lidském osudu.
Je to jemně groteskní příběh dvou žen: dvacetileté Laury (Zuzana Kanócz), která pracuje v redakci dámského týdeníku Vyrovnaná žena, a její ovdovělé matky, tlumočnice a překladatelky Jany (Simona Stašová). Obě ženy hledají toho pravého a stále se jim to nedaří. Jana, která kdysi chodila s jedním Čechem, a proto "typické" Čechy upřímně nesnáší, marně hledá svého vysněného cizince a útrpně odolává tragikomické dvornosti dobráckého souseda Žemly (Miroslav Donutil). Laura se po dvou vztazích (s lektorem angličtiny a mladičkým prodavačem mobilních telefonů) zamiluje do čtyřicetiletého Olivera (Marek Vašut), který je zaměstnán coby kreativec v reklamní agentuře. Výchozí zápletkou celého filmu je fakt, že Oliver byl před dvaceti lety velkou láskou Lauřiny matky, jinými slovy oním "typickým" Čechem…
Kartónový obal, množství limitované!