DVD Lásky Kačenky Strnadové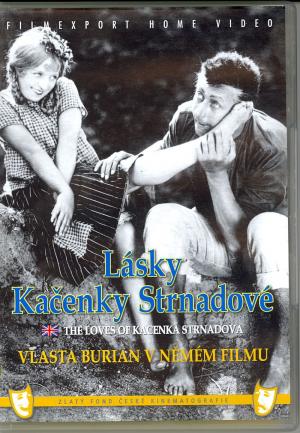 Tell a friend
CDN $25.00

(US $18.75)

CDN $10.00

(US $7.50)

Duration: 98 min.
Sub-titles: Czech and English
Czech
Nepřekonatelný Král komiků Vlasta Burian ve veselohře o tom, jak nevinná dívka Kačenka Strnadová přichází do Prahy za prací. Poznává úskalí života ve městě a záhy podléhá i jeho svodům. Zamiluje se do elegána ing. Richarda Romanovského (Jiří Sedláček). Později zjistí, díky svému milému čeledínu Vincku Kroutilovi (Vlasta Burian), že Richard je podvodník, zloděj a lhář.
Kačenka tak poznává, co je opravdová láska a rozhodne se o ni nepřijít.
Toto je výborně režírovaný, napsaný a hraný film. 1926.
Král komiků Vlasta Burian ve svém třetím a zároveň předposledním němém filmu.
Dále hrají: Zdena Kafková, Jaroslav Marvan, Jiří Sedláček, Rudolf Sůva, Bronislav Livia, Ladislav H. Struna, Betty Kysilková, Milada Smolíková, Josef Šváb-Malostranský, Eduard Šimáček, Anna Švarcová, Saša Dobrovolná
English
The Loves Of Kacenka Strnadova.