Karel Čapek Hledání pravdy, poctivosti a pokory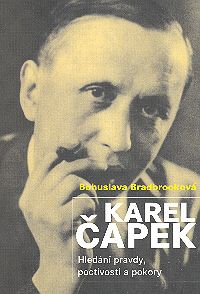 Tell a friend
CDN $25.00

(US $20.00)

CDN $10.00

(US $8.00)

288 pages

ISBN

: 80-200-1385-7

Publisher

: Academia

Published Date

: 2006

Cover

: Paperback
Czech
Humanista, demokrat, nekompromisní bojovník proti nacismu, spisovatel a dramatik, vynikající novinář, muž, který světovou lexikologii obohatil o slovo robot a kterého Češi nominovali do první desítky svých nejvýznamnějších osobností.
Přestože jeho životu i dílu věnovali literární historikové, paradoxně i v dobách totalitních, značnou pozornost, o čemž svědčí nespočet monografií i odborných článků, nikdo se zatím systematicky nezabýval reflexí jeho tvorby v anglickém prostředí.
English
Life and works of K. Capek.