Krtkovy příhody od jara do zimy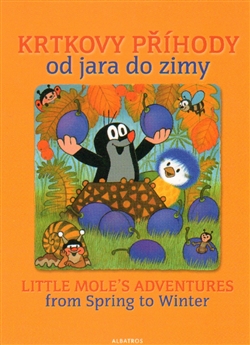 Tell a friend
CDN $26.00

(US $18.20)

CDN $24.00

(US $16.80)

53 pages

ISBN

: 978-80-00-02741-8

Publisher

: Albatros

Published Date

: 2011

Cover

: Hard Cover
Czech
Ideální dárek pro česky i anglicky mluvící děti!
S Krtečkem je rok krásný a plný zábavy od jara do zimy! Na jaře pomůže sýkorce, v létě zachrání květiny, na podzim navaří povidla a v zimě se raduje ze sněhu.
Pojďte se bavit při čtení s ním – tentokrát ve dvou jazycích: v češtině i angličtině.
English
Little Mole's Adventures.
From spring to winter Little Mole's year is full of fun.
These adventures are told in Czech and English, perfect for learning either language.