Medvědí tanec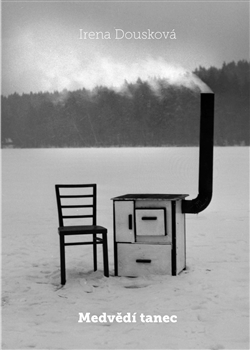 Tell a friend
CDN $29.00

(US $25.23)

CDN $25.00

(US $21.75)

296 pages

ISBN

: 978-80-7227-346-1

Publisher

: Druhé město

Published Date

: 2014

Cover

: Hard Cover
Czech
Kniha není jenom příběhem Jaroslava Haška, ale také bohatě strukturovaným portrétem doby.
Píše se rok 1922 a my se ocitáme ve venkovském světě, kam se Hašek uchýlil, aby dopsal své životní dílo. O Švejkovi sice padne pár zmínek, ale to je vše. Dousková nenapsala biografický román o spisovateli, který se dočkal světové slávy až po smrti. Daleko víc ji zajímá existenciální situace vyhasínání sil někoho, kdo se po celý život bohatýrsky bavil, provokoval, a ještě o tom uměl vtipně vyprávět a psát.
V Lipnici se už proslulý chodec stěží doplouží s oteklýma nohama do hospody. Stále v něm přebývá dřívější skandalista, avšak lipnická komunita je už jeho poslední protivník. Silnou stránku románu představuje tísnivá atmosféra blížícího se konce: venku leje jako z konve, hučící komín marně vyhání podzimní lezavo. Hašek stále ještě píše pro přátele veršovánky, pro místní ochotníky skandalistní hru, ale uprostřed bezesné noci mívá jeho tvář výraz vyděšeného dítěte, jak si všimne jeho žena Šura, která se o umírajícího alkoholika stará…
English
Final years of Jaroslav Hašek.