Nemodlenec Used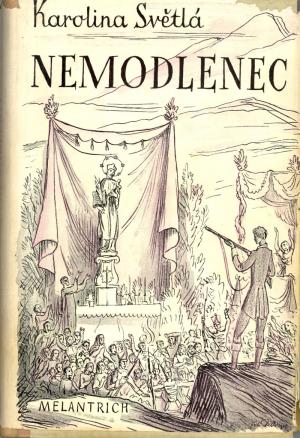 Tell a friend
CDN $8.00

(US $6.80)

CDN $5.00

(US $4.25)

270 pages

ISBN

: 10958

Publisher

: Melantrich

Published Date

: 1950

Cover

: Hard Cover
Czech
Děj románu se odehrává na začátku 19. století na Ještědsku.
Hlavní postavou je zeman Luhovský, který byl vychován u šlechty a je s ní zadobře. Během své služby u feudálů pochopil mnoho věcí. Přestal být věřícím, ale nedal to nikomu najevo. Plně si ale uvědomil moc a pokrytectví církve, pomocí kterého drží šlechta své poddané na uzdě a rozhodl se ho využívat.
V mládí unesl dívku, která se mu líbila a oženil se s ní. Lid mu to odpustil, protože se o ni dobře staral, ale jeho žena ne…
Kondice: dobrá.