Praha černá a zlatá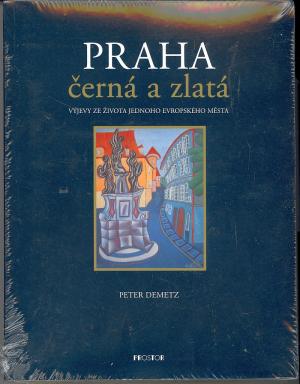 Tell a friend
CDN $29.00

(US $22.62)

CDN $15.00

(US $11.70)

548 pages

ISBN

: 80-7260-104-0

Publisher

: Prostor

Published Date

: 2004

Cover

: Soft Cover
Czech
Výjevy ze života jednoho evropského města.
Kniha pražského rodáka Petera Demetze evokuje vzájemně se prolínající působení čtyř národních a náboženských živlů, které se podílely na vytváření dějin naší země – Čechů, Němců, Židů a Italů. Autor přibližuje jejich vzájemné vztahy v různých historických epochách, ale především zkoumá jejich podíl na společenské, duchovní a kulturní atmosféře Čech.
Demetzova práce o Praze je zároveň kultivovanou a jemně ironickou polemikou s knihou A. M. Ripellina Magická Praha, která v sedmdesátých letech oživila staré romantické mýty z 19. století, podle nichž pražský genius loci vyzařuje jakousi speciální magii se všemi známými rekvizitami, k nimž patří golem, alchymisté a astrologové, faustovské pověsti atd. Demetz naproti tomu zdůrazňuje racionální či všední protiklad – úlohu exaktních věd v dějinách Prahy, celou její přízemní a šedou, byrokratickou, "kafkovskou" tvář.
English
History and religion of Prague.