Rozchod s Evropou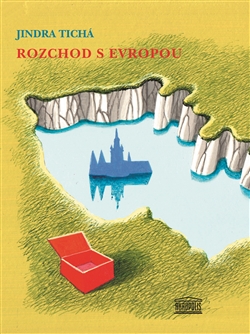 Tell a friend
CDN $24.00

(US $20.40)

160 pages

ISBN

: 978-80-7304-176-2

Publisher

: Akropolis

Published Date

: 2014

Cover

: Hard Cover
Czech
Kniha známé česko-novozélandské autorky Jindry Tiché se vrací k problematice emigrace.
Hrdinka Anna se narodila v Praze, která ji poznamenala navždy. Byla Evropanka tělem i duší. Svou vlast opustila po sovětské invazi do Československa v roce 1968. Emigrovala až na samý konec světa, do zapadlého koutu kdysi mocného britského impéria, na Nový Zéland. Den, kdy musela Evropu opustit, počítala k nejčernějším dnům svého života. V letech sovětské okupace domů nemohla. Při výročí sovětského přepadení Československa se Anna neubrání vzpomínkám.
Náhle zatouží vidět stará místa, staré přátele. Chce se do Čech vrátit na celé léto i s rodinou. Doufá, že se jí podaří ve svých vnucích vzbudit lásku nejen ke staré vlasti, ale k Evropě vůbec. Nepočítá ale s tím, že za čtyřicet pět let se změnila jak ona sama, tak i Čechy a celá Evropa. Rozchod s Evropou zachycuje dnešní život tohoto světadílu realisticky a bez příkras. Zároveň je to hold lásce k vlasti, která emigranta k domovině navždy poutá.
English
This book deals with an issue of immigration and homeland.