...tam, kde teče Doubravka: Horní Podoubraví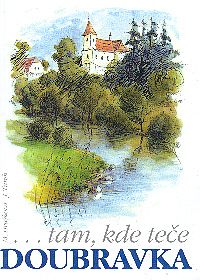 Tell a friend
CDN $12.00

(US $9.36)

CDN $5.00

(US $3.90)

100 pages

ISBN

: 80-902253-7-3-5405

Publisher

: Vlastním nákladem

Published Date

: N/A

Cover

: Paperback
Czech
Tato krásně ilustrovaná knížka je vyznáním lásky k české krajině.
Každý člověk má na světě místo, kde se cítí dobře a které má rád. Často se na něj vrací, zjišťťuje informace a někdy o něm dokonce napíše i knihu. Takovým způsobem vznikla kniha Marie Hruškové "Tam, kde teče Doubravka". Jak už napovídá sám název, autorka popisuje krajinu Podoubraví. Pod názvem Doubravka sice na mapě žádnou řeku nenajdete, avšak místní obyvatelé řece, která se oficiálně jmenuje Doubrava, neřeknou jinak než zdrobnělinou.
English
Book about the area of river Doubravka.