Lucien Leuwen USED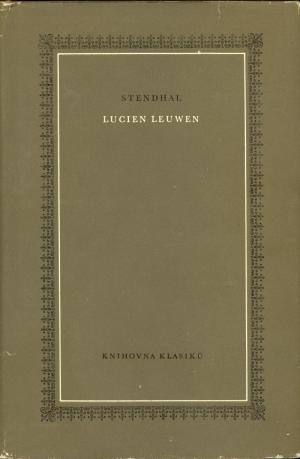 Tell a friend
CDN $8.00

(US $6.40)

CDN $5.00

(US $4.00)

650 pages

ISBN

: 01-005-68

Publisher

: Odeon

Published Date

: 1968

Cover

: Hard Cover
Czech
Snad nejvíc ze všech Stendhalových prací je tento román svázán s autorovými životními osudy, zvláště s dvěma jejich velikými hybnými silami - láskou a politikou.
Jeho největší milostná vášeň - láska k Matildě Debowské - je v díle zobrazena s veškerou vnitřní pravdivostí a její rozbor patří k nejlepší části spisovatelova díla vůbec.
Kondice: dobrá.
English
Lucien Leuwen (1894) is perhaps the most autobiographical of Stendhal's novels. The memory of Métilde Dembowski hovers over the relationship between the young hero of the title and Madame de Chasteller.