Na západní frontě klid USED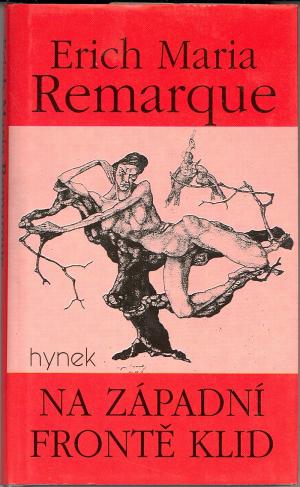 Tell a friend
CDN $8.00

(US $6.80)

CDN $5.00

(US $4.25)

360 pages

ISBN

: 28-015-67

Publisher

: Naše vojsko

Published Date

: 1968

Cover

: Hard Cover
Czech
Válečný román, pokus podat zprávu o generaci zničené válkou. Naprostá většina textu je vyprávěním v první osobě. Vypravěč Pavel Bäumer se představuje v okamžiku, kdy jeho jednotka po návratu z boje odpočívá na klidném úseku za frontou. V mozaice epizod je pak načrtnut jeho minulý i pozdější život. Pod vlivem nacionalistické propagandy a patriotického nadšení přihlásil se Bäumer se svými spolužáky z gymnázia po vypuknutí první světové války dobrovolně do armády a po výcviku plném šikanování prodělává s nimi zákopové boje na západní frontě. V létě 1918 je zabit Bäumerův přítel Katczinsky, který jej zasvěcoval do válečného života. Závěrečné odstavce, psané ve třetí osobě, konstatují, že Baumer padl v říjnu 1918. V románu se střídají obrazy válečných událostí se záznamy rozhovorů mezi vojáky a Bäumerovými reflexemi.
Kondice: velmi dobrá.
English
All Quiet on the Western Front is a novel about the horrors of that war and also the deep detachment from German civilian life felt by many men returning from the front.