Sedem osudových SLOV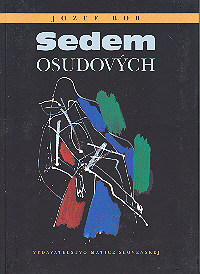 Tell a friend
CDN $18.00

(US $14.40)

CDN $5.00

(US $4.00)

156 pages

ISBN

: 80-89208-20-7

Publisher

: Vydavateľstvo Matice slovenskej

Published Date

: 2006

Cover

: Hard Cover
Czech
Prenášame sa v čase, vstupujeme do minulosti. A to všetko prostredníctvom hlavných hrdinov, ktorí významnou mierou ovlyvnili slovenské národné dejiny – počnúc Hollým a končiac Hronským.
Spolu s nimi prežívame ich búrlivé životy, ktoré nám autor aspoň na moment sprítomnil.
English
Book in Slovak language allows us to step into the past and live the dynamic lives of the main characters, of influenced Slovak national history.