Vejce a já USED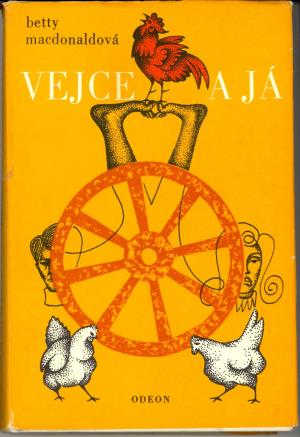 Tell a friend
CDN $6.00

(US $4.68)

CDN $5.00

(US $3.90)

219 pages

ISBN

: 01-018-70

Publisher

: Odeon

Published Date

: 1970

Cover

: Hard Cover
Czech
Slavný autobiografický román popisuje se značným odlehčením život na farmě, kterou s manželem Bobem založili a zvelebili - v civilizací nedotčeném, panenském koutě severozápadní Ameriky. Život v primitivních podmínkách a s nelaskavým manželem nebyl pro ženu zvyklou na město uspokojivý.
Kniha je odrazem prvního manželství americké spisovatelky, která své nepříliš šťastné manželství na zapadlém venkově zažehnávala tím, že o něm s humorem psala. Kniha se po svém vydání v roce 1945 stala okamžitým bestsellerem a brzy byla přeložena do většiny světových jazyků. Sarkasmus autorky se trefil do všeobecné nálady panující těsně po válce. Autorka i její rodina si zažila období slávy, pozornosti médií a značně si polepšila finančně.
Kondice: dobrá.
English
The Egg and I, first published in 1945, is a humorous memoir by American author Betty MacDonald about her adventures and travails as a young wife on a chicken farm on the Olympic Peninsula in Washington state. It was a blockbuster success as a novel, and was adapted into a movie and short-lived TV series, starring Patricia Kirkland, with Nancy Carroll as her mother (Carroll was Kirkland's real mother).