Město se vzdává USED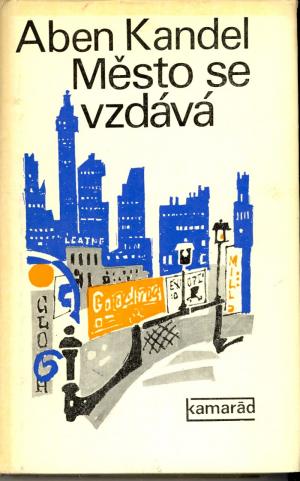 Tell a friend
CDN $5.00

(US $4.25)

CDN $0.00

(US $0.00)

453 pages

ISBN

: 24-077-75

Publisher

: Práce

Published Date

: 1975

Cover

: Hard Cover
Czech
Román amerického spisovatele vypráví o Pepíkovi z newyorského předměstí, který se každý den rval.
Stal se z něj vynikající boxer. Když bojoval s mistrem světa o titul, stárnoucí mistr nechtěl prohrát. Namočil si rukavice do kalafuny a soupeře oslepil. Pepík prohrál, skončil jako slepec a nakonec prodával noviny na rohu ulice v Bronxu.
Kondice: velmi dobrá.
English
Novel about a young boy who grows up in USA to be a boxer. In one fight his opponent does not want to loose and cheats, blinding the main character, who ends up selling paper in Bronx.