Dospívání: kniha pro rodiče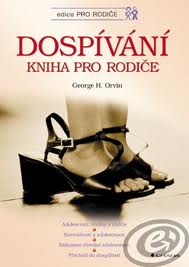 Tell a friend
CDN $16.00

(US $13.60)

CDN $5.00

(US $4.25)

ISBN

: 8024701243

Publisher

:

Published Date

:

Cover

:
Czech
Výborná kniha pro rodiče dospívajících dětí, která Vám může pomoct toto období s dětmi přežít tak, abyste si s nimi i nadále zachovali hezký vztah a blízkost. A také se nezbláznili …
Čtěte pozorně a nezapomínejte sobě i svým dětem odpouštět! Ne ty drobnosti, to je nevýchovné. Odpouštějte ty velké věci, třeba ne hned, ale nenechávejte to do doby, kdy už o Vaše odpuštění nikdo nebude stát.
English
Geat book for the parents of teenagers.