Hovory s porodní bábou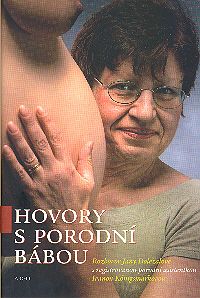 Tell a friend
CDN $25.00

(US $17.50)

CDN $10.00

(US $7.00)

168 pages

ISBN

: 80-7203-792-7

Publisher

: Argo

Published Date

: 2006

Cover

: Hard Cover
Czech
Kniha nabízí pohled na těhotenství a porod prostřednictvím rozhovoru se známou porodní asistentkou Ivanou Konigsmarkovou, která třicet let pomáhá přivést děti na svět. Témata jsou řazena chronologicky od otěhotnění přes těhotenství k porodu a šestinedělí.
Porodní asistentka hodnotí kontroverzní problémy dnešních těhotných - genetické testování, přístup medicínský kontra přírodní, epidurální anestezii, rozmáhající se počet porodů císařským řezem… Zamýšlí se nad úlohou porodních bab v životě ženy, mluví o zkušenostech z porodnictví v zahraničí, o pokusech prosadit u nás individuální péči o těhotné…
English
Interview with a well-known midwife about pregnancy and birth.