Mozek - poznejte jeho tajemství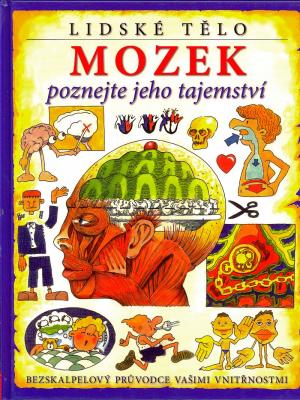 Tell a friend
CDN $26.00

(US $20.80)

CDN $10.00

(US $8.00)

60 pages

ISBN

: 9788025128671

Publisher

: Computer Press

Published Date

: 2010

Cover

: Hard Cover
Czech
Názorně ilustrovaná kniha vyprovokuje zvídavé děti k tomu, aby se začaly zajímat o vědu a zdraví…
Mozek ovládá každou část našeho těla od hlavy až k patě.
Dá nám vědět, kdy máme prázdný žaludek a kdy plný močový měchýř.
Převádí zvukové vlny na rozpoznatelné zvuky a obrázky převrácené vzhůru nohama převede do vzpřímené polohy.
Dokonce i když spíme, hlídá naše srdce a plíce, aby pracovaly tak, jak mají, a ještě má čas nám poslat nějaký pěkný sen.
V knize Mozek – Poznejte jeho tajemství se podíváte dovnitř lidského těla prostřednictvím jeho kontrolního orgánu, mozku.
Prozkoumáte všechny orgány – od srdce, plic a jater až po svaly a kosti.
Dozvíte se, které části lidského těla jsou nahraditelné, či případně, jak je lékaři dokáží opravit.
English
Great book takes children into their body and brain and explains!