Vaříme zdravě při revmatizmu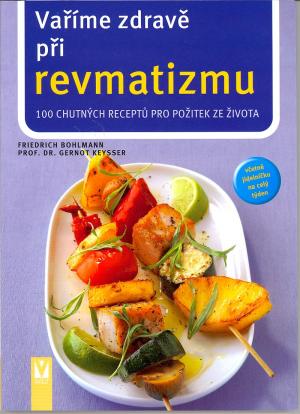 Tell a friend
CDN $16.00

(US $12.48)

CDN $10.00

(US $7.80)

128 pages

ISBN

: 9788072365371

Publisher

: Vasut

Published Date

: 2007

Cover

: Soft Cover
Czech
Cítíte bolesti v kloubech, při sebemenším dotyku ve svalech, kostech a vazivu? Revmatizmus sice nevyléčí žádná dieta, ale výběr správných potravin pomáhá zmírnit bolesti, uleví kloubům a zvýší požitek ze života. A díky nejnovějším poznatkům pro to všichni můžeme doma něco udělat.
Aktivně proti bolesti – recepty pro každý den
95 nových oblíbených receptů: jednoduchá příprava, velký požitek!
I pro rodinu a hosty.
Jídelníček na celý týden.
Odpovědi na nejčastější otázky pacientů s revmatizmem.
Přehled doporučených potravin.
English
Rheumatism: what makes it better, what to eat, what to stay away from...