Českých dějin hrátky ošidné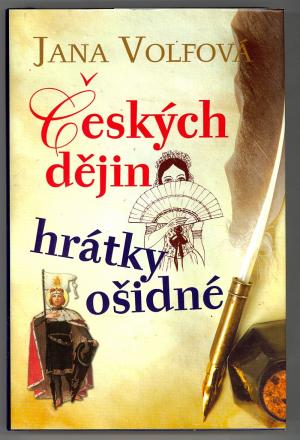 Tell a friend
CDN $28.00

(US $21.00)

CDN $18.00

(US $13.50)

336 pages

ISBN

: 978-80-7335-157-1

Publisher

: Leda

Published Date

: 2008

Cover

: Hard Cover
Czech
Dvaapadesát medailonků z české historie.
Časy se mění a my se měníme v nich, praví známé latinské přísloví. Autorka však shledává, že platí spíše jen jeho první polovina. To, co zůstává víceméně beze změny, jsou lidské ctnosti, střety povahových rysů, láska a nenávist, touha po moci a bohatství…
Dvaapadesát portrétů významných a zajímavých osobností a příběhů, které ovlivnily vývoj českých dějin nebo dokládají charakter různých období. Autorka v odlehčeném tónu připomíná postavy a události, na které často zapomínáme, ale bez nichž by neexistovalo to, co někdy bez hlubší znalosti rádi zdůrazňujeme – naše národní identita.
Kdo se skrývá pod přezdívkou Skvělý diplomat a prokletý básník? Jak to bylo na Řípu když tam přišel praotec Čech? Co je Mona Lisa českého malířství a kdo ho vytvořil? Proč láska Zdeňka Fibicha a Anežky Schulzové skončila tragicky? ….
English
Fifty two portraits of famous Czechs.