Duše meče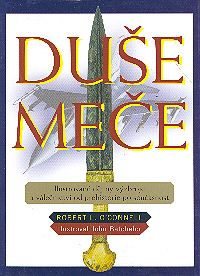 Tell a friend
CDN $30.00

(US $25.50)

CDN $10.00

(US $8.50)

378 pages

ISBN

: 80-7341-373-6

Publisher

: BB Art

Published Date

: 2004

Cover

: Hard Cover
Czech
Ilustrované dějiny výzbroje a válečnictví, široce pojaté dějiny zbraní - jejich původ a vliv na vedení boje a společnost od prehistorie po současnost.
Autorovo vyprávění doprovázejí ilustrace Johna Batchelora, vynikajícího vojenského ilustrátora, takže si prohlédnete vše, od první palné zbraně až po bombardér Mosquito.
English
Illustrated history of weapons from prehistory to present times.