Stříbrný jednorožec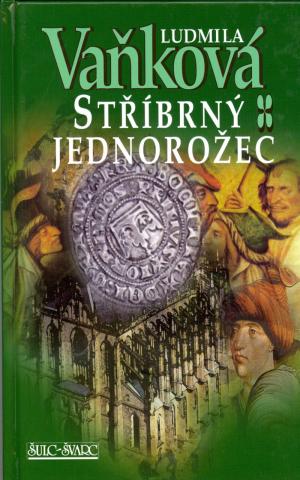 Tell a friend
CDN $25.00

(US $21.25)

CDN $12.00

(US $10.20)

300 pages

ISBN

: 80-7244-179-5

Publisher

: Šulc a spol.

Published Date

: 2006

Cover

: Hard Cover
Czech
Výborný historický román se slevou!
Jednorožce měl ve znaku Michal z Vrchovišť, když poprvé jako chlapec vkročil s prázdnými kapsami městskou bránou do Kutné Hory.
Jeho život je spjat se stavbou kutnohorské Svaté Barbory, na kterou jako hofmistr věnoval značnou část rodinného jmění, a dokonce se dopustil zpronevěry obecního stříbra, aby se dočkal konečné podoby chrámu, kterou nejvýrazněji ovlivnil pražský stavitel Matěj Rejsek.
Svatá Barbora nakonec spojila životní cesty obou hlavních hrdinů, kteří se stali věrnými přáteli a žili hlavně pro svůj velkolepý chrám. Kutná Hora byla na konci 15. století městem fantastických zisků i neslýchané chudoby.
English
Historical novel about Michal of Vrchovist and Matej Rejsek and their work on the St. Barbara Cathedral in Kutna Hora.