Tankový prapor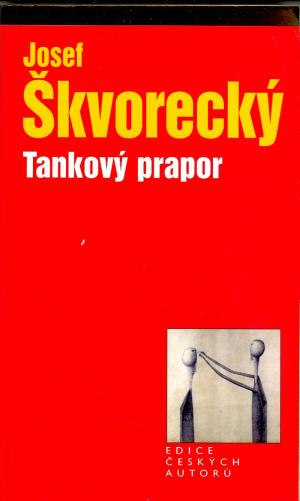 Tell a friend
CDN $15.00

(US $12.75)

375 pages

ISBN

: 80-7309-210-7

Publisher

: KMa

Published Date

: 2005

Cover

: Soft Cover
Czech
ZDARMA S OBJEDNÁVKOU za CAD 50.00 a více!
Hlavní hrdina Danny Smiřický popisuje osobní zkušenosti autora (volně autobiografický román). Doba, v níž se román odehrává: první polovina padesátých let v Československu. Historické kulisy: kult osobnosti, stalinismus, Gottwald, popravy politických vězňů…, ministrem obrany Gottwaldův zeť Čepička.
Poprvé vydáno: Publisher 68, Toronto = samizdatová edice Josefa Škvoreckého, v komunistickém ČSSR rozšiřováno v opisech, za opisování tohoto románu byl vyhazov z práce, ze školy, vězení … Tankový prapor je Škvoreckého pokus humorně se vypořádat s dlouhými roky, které každý mladý muž tehdejší doby musel trávit ve vojenské službě. Nadutost a idiocie důstojníků, ztracené roky a zdraví vojáků "dobrovolně" sloužících "milované" socialistické vlasti. Něžný popis ukradených minut lásky a sexu s lampasáky v zádech. Krutý popis osudů lidí, které vojenský útvar svedl na několik let dohromady.
Dle knihy byl natočen na počátku 90. let (po tzv. pádu komunismu v Čechách) stejnojmenný film - film máme skladem - $ 15.00 se slevou.
English
Loosely autobiographical novel from the first half of the 50s in Czechoslovakia.