Černí baroni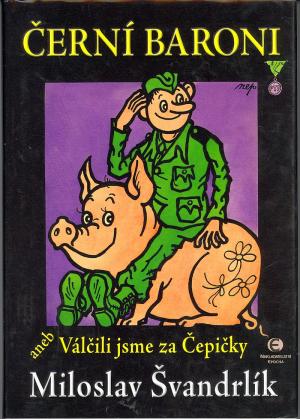 Tell a friend
CDN $35.00

(US $28.00)

CDN $19.00

(US $15.20)

475 pages

ISBN

: 978-80-87027-38-7

Publisher

: Epocha

Published Date

: 2010

Cover

:
Czech
aneb Válčili jsme za Čepičky. Od Zelené hory po Do civilu!
Od prvního vydání (a až do roku 1989 jediného) jedné z nejpopulárnějších humoristických knih české literatury uplyne letos již 38 let. Po roce 1989 vyšla kniha pochopitelně vícekrát - přesto teprve nyní má čtenář možnost získat ji ve vydání, odpovídajícímu jejímu významu - Černí baroni vycházejí s více než stovkou ilustrací Jiřího Wintra - Neprakty, tedy konečně se všemi ilustracemi, které byly pro Černé barony postupně nakresleny.
English
New edition of the legendary humorous book with the illustrations of Jiří Winter-Neprakta.