Deník génia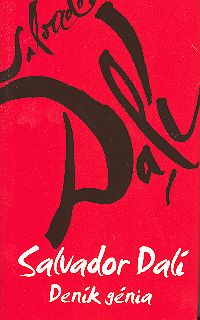 Tell a friend
CDN $25.00

(US $20.00)

CDN $5.00

(US $4.00)

276 pages

ISBN

: 8072095811

Publisher

: Slovart

Published Date

: 2004

Cover

: Hard Cover
Czech
Řadu let si Salvador Dalí vedl pravidelný deník.
Původně jej chtěl pojmenovat Můj život znovu tajný, posléze však dal přednost názvu přesnějšímu a bližšímu realitě, totiž Deník génia. Je to deník v pravém slova smyslu. Obsahuje nezpracované myšlenky, pocity v surovém stavu; duševní muka, která pronásledovala Dalího jako malíře žíznícího po dokonalosti; výpovědi rozmanitého charakteru a v neposlední řadě názory na estetiku, morálku, filozofii i biologii.
English
Personal diary of Salvador Dali.