Dobře utajené housle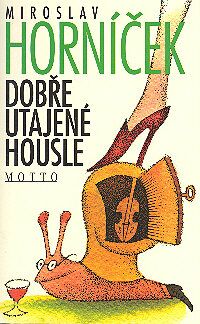 Tell a friend
CDN $18.00

(US $14.40)

CDN $10.00

(US $8.00)

122 pages

ISBN

: 80-7246-175-3

Publisher

: Motto

Published Date

: 2003

Cover

: Hard Cover
Czech
Humor.
Máme tedy psa.
Rozhodnutí jsem učinil já.
Získal jsem adresu a naplánoval koupi, což mělo být překvapení. Bývalo by to bylo překvapení, kdyby stejné rozhodnutí nebyla v téže době učinila má žena, která rovněž získala adresu a naplánovala koupi. Také toto mělo být překvapením a bývalo by to překvapením bylo, kdyby to byla realizovala.
Ale ona se v poslední chvíli přece jen rozhodla promluvit se mnou, a tak jsme zjistili, že oba máme tutéž adresu.