Most přes řeku Kwai USED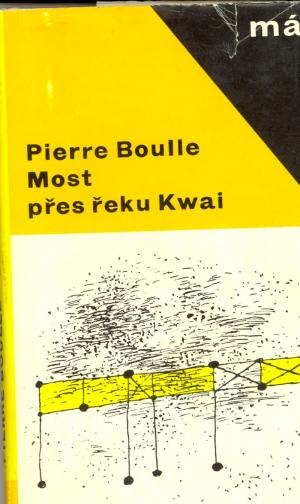 Tell a friend
CDN $8.00

(US $6.40)

CDN $5.00

(US $4.00)

170 pages

ISBN

: 28-066-66

Publisher

: Naše vojsko

Published Date

: 1966

Cover

: Hard Cover
Czech
Boulle se nechal inspirovat skutečnými válečnými událostmi z roku 1942, kdy při stavbě východoasijské železnice zahynulo na 16.000 Britů a dalších Evropanů, ale i na 100.000 Tamilců, a je pročež nazývána Železnicí smrti. A konkrétně stavbu úseku s mostem přes řeku Mae Klong (Boullem přejmenovaná na Kwai), na které pracoval britský zajatecký oddíl pod velením plukovníka Tooseyho (předloha plukovníka Nicholsona), Boulle použil pro kulisy svého absurdního románu.
Kondice: velmi dobrá.
English
The time is 1942 in a Japanese prison camp. Conditions are atrocious. The Japanese are building a train route between Burma into points north. The route will carry men and machines to further the Imperial Japanese aims. It is early in WWII and the Americans (there are none in the book) and the British have pretty much been spanked by the advancing Japanese...