Rodina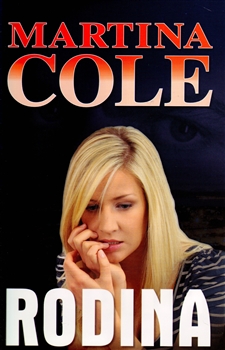 Tell a friend
CDN $32.00

(US $27.20)

CDN $15.00

(US $12.75)

418 pages

ISBN

: 978-80-7303-694-2

Publisher

: Domino

Published Date

: 2010

Cover

: Hard Cover
Czech
Psychologicko-kriminální román. Bestseller.
Christine je patnáctiletá mladá dáma, která má problémy s matkou. Zamiluje se do o šest let staršího Phillipa. Všichni ji před ním varují — Phillip pochází ze zločinecké rodiny, s Murphyovými není radno si zahrávat, každý se jich bojí. Pro Christine je však urostlý mladík okouzlující. Jedině s ním má pocit výjimečnosti, jedině s ním si připadá, že za něco stojí, že je sexy. Není proto divu, že velice brzy utíká z domu… okouzlení však brzy vystřídá probuzení z reality…
Rodina není detektivkou. Je to především psychologicko-kriminální román, sága jedné gangsterské rodiny. Po prologu, který se odehrává v současnosti, se začíná příběh rozvíjet v roce 1985. Další části pak pokračují v letech 1989, 2004 a 2009 (současnost)… K dynamičnosti děje se snaží přispět nezvyklé krátké kapitoly - nejkratší kapitola zabírá zhruba dvě třetiny stránky, nejdelší asi dvě a půl stránky (celá kniha obsahuje na 424 stranách 156 kapitol). Po několika stranách vás kniha připoutá, a to i přes to, že se celý příběh odvíjí relativně pozvolným tempem. Ve vzduchu však visí neustále hrozící nebezpečí a vám to nedá, abyste po knize nesáhli po odložení znovu. Se zvědavostí, co bude následovat… [z recenze]
Přečtěte si celou recenzi zde.