Špion od vedle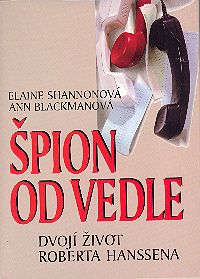 Tell a friend
CDN $25.00

(US $21.25)

CDN $15.00

(US $12.75)

247 pages

ISBN

: 80-7312-034-8

Publisher

: Themis

Published Date

: 2004

Cover

: Hard Cover
Czech
Na první pohled tento nespolečenský syn policisty vůbec nepůsobil jako špion. Jenže za nenápadnou fasádou se skrýval muž, který celý život kolem sebe spřádal pavučiny lží …
Čtivý, napínavý román.
V jeho středu stojí jeden z nejvíce fascinujících a záhadných mužů americké historie. Člověk, který až donedávna dokázal přede všemi skrývat temné stránky své osobnosti.
ZDARMA S OBJEDNÁVKOU! Množství limitované.
English
The story of Robert Hanssen and his double life. The authors dug through his past and found out some interesting evidence that helps one understand why this highly important agent of the Soviet, and later the Russian Secret Service, lived a double life and eventually betrayed his country.