Atomoví vyzvědači studené války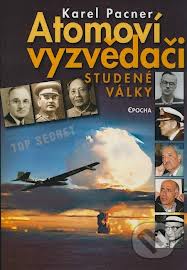 Tell a friend
CDN $35.00

(US $27.30)

CDN $20.00

(US $15.60)

416 pages

ISBN

: 978-80-00-01984-0

Publisher

: Epocha

Published Date

: 2007

Cover

: Hard Cover
Czech
Šokující informace především o sovětských vyzvědačích, kteří se pokoušeli ukrást Američanům tajemství výroby atomové bomby, nabízí nová knížka z pera Karla Pacnera.
Základní údaje o těchto agentech vycházely najevo už v padesátých letech, ale podrobnosti zveřejnili Američané až v roce 1995.
V posledních letech se rovněž podařilo usvědčit ze lži skupinu německých fyziků a chemiků, kteří se za druhé světové války pokoušeli vyrobit atomovou bombu pro Hitlera. Po roce 1945 svorně tvrdili, že toto úsilí sabotovali, protože nechtěli, aby taková strašlivá zbraň zabíjela statisíce lidí. Dnes víme, že Němci bombu vyvinout neuměli, že tedy patřili do druhé kategorie.
English
Shocking information about Soviet spies chasing the secrets of American nuclear bomb.