Běsi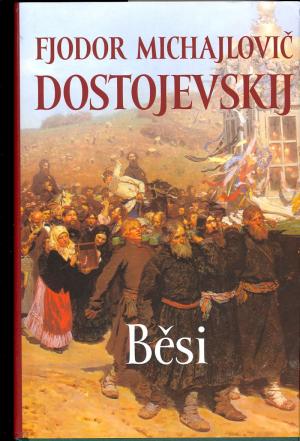 Tell a friend
CDN $28.00

(US $21.00)

CDN $15.00

(US $11.25)

635 pages

ISBN

: 978-80-7335-124-3

Publisher

: Leda

Published Date

: 2008

Cover

: Hard Cover
Czech
Běsi – Dostojevského rozsáhlý román, v němž na pozadí anarchistického terorismu autor řeší základní morální otázky lidské společnosti a v němž se jeho hrdinové otevřeně staví Bohu.
Dostojevskij koncipuje Běsi jako maloměstskou kroniku, inspirací je mu přitom případ zavraždění studenta studenta Petrovy zemědělské akademie I. Ivanova, člena tajného spolku Pomsta lidu anarchistou S. G. Něčajevem (tzv. "Něčajevův případ"). Kniha je určena nejenom náročnému čtenáři Dostojevského děl, nýbrž všech zájemcům o světovou románovou klasiku.
English
The Possessed.
An extremely political book, The Possessed is a testimonial of life in Imperial Russia in the late 19th century.