Babylonský příběh & Konec nylonového věku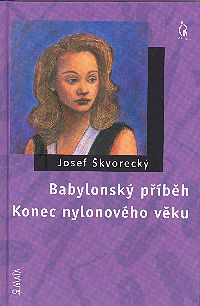 Tell a friend
CDN $20.00

(US $14.00)

CDN $10.00

(US $7.00)

149 pages

ISBN

: 80-7287-105-6

Publisher

: Maťa

Published Date

: 2005

Cover

: Hard Cover
Czech
Prózy Babylonský příběh a Konec nylonového věku v tomto spojení vycházejí poprvé. Navazují na sebe časově i tématicky.
Děj první se odehrává těsně po válce, v mezidobí, kdy jedna éra přecházela v jinou. "Noční můra" už tu roztahuje křídla, ale až hrdinové prózy druhé se ocitají plně v jejím stínu: je po komunistickém převratu v roce 1948, oni však stále zkoušejí žít dál tak, jak žili ve věku jazzu, večírků a nylonu.
English
Two novels about the post-war and the post-1948 periods.