Den M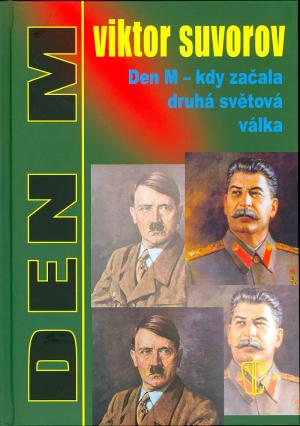 Tell a friend
CDN $36.00

(US $28.08)

CDN $19.00

(US $14.82)

416 pages

ISBN

: 978-80-206-0913-7

Publisher

: Naše vojsko

Published Date

: 2008

Cover

: Hard Cover
Czech
Kdy začala druhá světová válka.
Suvorov si vytvořil zvláštní metodu dokazování prezentovaných faktů, která je založena na přesném citování pasáží z mnoha stovek sovětských publikací a na logickém dovozování těchto informací.
Množství limitované.
English
A historian, the Soviet defector Victor Suvorov tells the story of World War II as started not by Hitler, but by Stalin. He contends that Russia's part in starting the war was very much greater and much more sinister than has hitherto been assumed.