Konec velkých prázdnin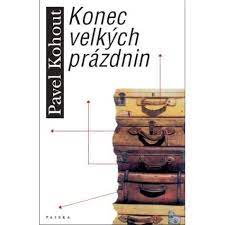 Tell a friend
CDN $38.00

(US $29.64)

CDN $15.00

(US $11.70)

663 pages

ISBN

: 978-80-204-4374-8

Publisher

: Mladá Fronta

Published Date

: 2017

Cover

: Hard Cover
Czech
Jeden z nejlepších románů zabývajících se fenoménem emigrace je věnovaný všem, kteří to museli prožít…
Děj započíná v roce 1983, kdy v den letního slunovratu uprchnou nejrůznějšími cestami ze své vlasti do Rakouska dvě rodiny a několik jednotlivců, Čechů i Slováků, aby hledali štěstí ve vysněném svobodném světě.
Ze vzpomínek i představ, ze zážirků tragických i komických vyvstává kaleidoskop obrazů země, kterou opustili, i světa, jemuž se vydali.
English
One of the best novel dealing with immigration issues.