Osmičky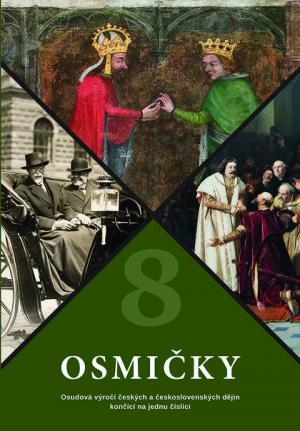 Tell a friend
CDN $45.00

(US $38.25)

CDN $35.00

(US $29.75)

208 pages

ISBN

: 978-80-7422-640-3

Publisher

: LNL

Published Date

: 2018

Cover

: Hard Cover
Czech
Osudová výročí českých a československých dějin končící na jednu číslici.
Střet římského krále s Přemyslem Otakarem II. byl nepochybně velkou politikou, rok 1848 byl součástí 'jara národů' a rok 1968 byl 'pražským jarem', kde se znovu projevila brutalita sovětského režimu. Rok 1918 souvisel s koncem světové války, v roce 1938 jsme se možná měli bránit, zatímco o deset let později po hitlerovské devastaci myšlení a úspěšné bolševické propagandě jsme znovu podlehli totalitě. Škoda, že rok 1989 vlastně nepřišel o rok dříve …
Všechna důležitá výročí končící na osmičku vám přibližují variabilními formami historikové z Historického ústavu Filozofické fakulty Masarykovy univerzity.
English
Important book about history and politics of Czechoslovakia and Czech Republic.