Souostroví Gulag I - II USED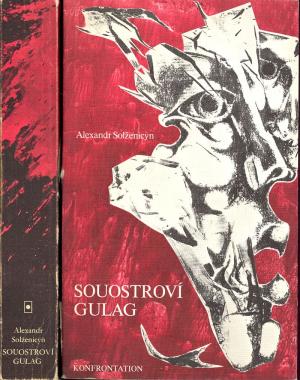 Tell a friend
CDN $45.00

(US $38.25)

CDN $30.00

(US $25.50)

1150 pages

ISBN

: 10804

Publisher

: Konfrontace, Zurich

Published Date

: 1974

Cover

: Paperback
Czech
Souostroví Gulag je jedním z nejznámějších děl popisujících vězeňský systém Sovětského svazu. Autor čerpal ze zkušenosti svého vlastního uvěznění i rozsáhlého výzkumu, stejně tak i z dobových autentických dokumentů. Kniha byla napsána mezi lety 1958 a 1968, na západě publikována v roce 1973, v Sovětském svazu oficiálně vydána v roce 1989. Žánrově pak tato kniha stojí na pomezí románu, literatury faktu a autentického dokumentu.
V knize můžeme sledovat osud jednoho vězně od zatčení přes vyšetřování, "soud", transport, tábor a vyhnanství. Všechny tyto části autor doplňuje popisem osudů dalších vězňů (a také například celých vyhnaných národů), rozebírá vlastní sovětské zákonodárství a pozastavuje se nad jeho absurditou. V poslední části se pak zabývá vývojem po Stalinově smrti.
Kondice: nová.
English
The Gulag Archipelago is based on the Soviet forced labor and concentration camp system. The book is a massive narrative relying on eyewitness testimony and primary research material, as well as the author's own experiences as a prisoner in a Gulag labor camp.