Trkalo se tele s dubem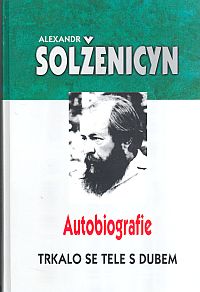 Tell a friend
CDN $20.00

(US $17.00)

CDN $10.00

(US $8.50)

570 pages

ISBN

: 80-200-0870-5

Publisher

: Academia

Published Date

: 2001

Cover

: Hard Cover
Czech
Úsloví v podtitulu knihy trefně přibližuje autorův osud jako boj jedince proti zakořeněnému systému - stromu, který svou korunou zastiňuje vše v okolí.
Právě tak by se dalo nadneseně přiblížit Solženicynovo osudové potýkání se Sovětskou mocí. Autor barvitě líčí těžkosti, s nimiž se setkávala jeho snaha vyslovit pravdu o nedávné historii.
English
Solženicyn's struggle with the soviet power.