Co v průvodcích nebývá 2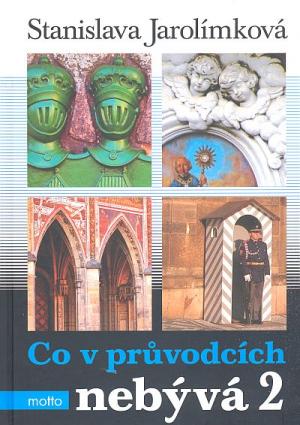 Tell a friend
CDN $30.00

(US $23.40)

378 pages

ISBN

: 978-80-7246-356-5

Publisher

: Motto

Published Date

: 2007

Cover

: Hard Cover
Czech
Víte, proč byly české korunovační klenoty zazděny a jak s nimi souvisí zlatohlav? Kde jezdily na Letné kryté dřevěné schody a kde je můžete dodnes vidět? Proč tři zvony Loretánské zvonkohry nezvoní? Kde stával kostel, který neměl vlastní střechu? Kde byly v Praze Ústavy šlechtičen? Kde se nachází Sluneční zahrada - jak Židé říkali místům posledního odpočinku?
Součástí historie Prahy jsou nejen paláce, kostely či umělecká díla, ale i další zajímavosti. Kniha navazuje na předešlý díl "Co v průvodcích nebývá 1". Najdete zde samostatné pasáže o méně známých objektech a nové informace o zajímavostech v Praze.
V knize najdete 115 ilistrací: 48 kreseb zachycuje buď objekty zaniklé, přestavěné či jinak pozměněné, 34 map usnadní orientaci a 31barevných fotografií různých objektů.
English
Points of interest in Prague, that people don't know about.