Rodinné svátky o století zpátky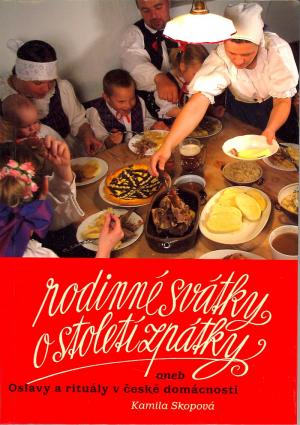 Tell a friend
CDN $16.00

(US $13.60)

96 pages

ISBN

: 978-80-87310-11-3

Publisher

: Akropolis

Published Date

: 2010

Cover

: Soft Cover
Czech
Oslavy a rituály v české domácnosti.
Tak jako z našeho života zmizela většina výročních kalendářních zvyků, obřadů a obyčejů, tak postupně mizejí i rituály a oslavy rodinné. Ale ani ony dnes nejsou zbytečným přepychem: uvítání dítěte na svět, křestní trachta, zásnuby, svatební obřadnost, ale také věci poslední, důstojné rozloučení se členem rodiny… Přezírání těchto staletých zvyklostí má neblahé důsledky. Náš život se stává citově chudším, je plochý, jednotvárný. Odkaz předků v podobě vžitých rodinných rituálů nelze nahradit. Je v nich tradice, úcta k minulosti vlastního rodu, jistota letitých kořenů. Kdo odmítá minulost, nemá budoucnost. Slavme tedy dobře, bodře, vesele i důstojně, jak to uměli naši pradědové a prabáby.
English
Familly celebrations: funeral, engagment, birth of a child ...