Židovka z Toleda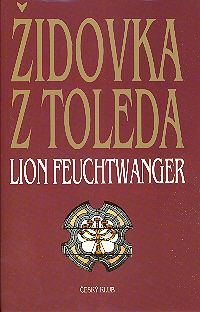 Tell a friend
CDN $18.00

(US $14.04)

CDN $10.00

(US $7.80)

425 pages

ISBN

: 80-85637-32-4

Publisher

: Český klub

Published Date

: 2000

Cover

: Hard Cover
Czech
Král se vášnivě zamiloval do židovky, která byla nazývána Fermosa, Krasavice, a zapomněl na svou ženu. I uzavřel se s židovkou na téměř celých sedm let a nemyslil ani na sebe, ani na svou říši, ani se o nic jiného nestaral. I rozhodli se grandové, že židovku zabijí.
Odebrali se tam, kde přebývala, a zavraždili ji na estrádě její komnaty a spolu s ní všechny, kteří s ní byli. Feuchtwanger ve svém románu Židovka z Toleda vycházel ze skutečného milostného vzplanutí Alfonsa VIII., krále kastilského (1158 - 1214), a krásné Židovky nazývané Fermosa, ale i z nesčetných folklórních příběhů. Feuchtwanger jako první příběh posadil do plnohodnotných historických reálií s důkladnou znalostí dějin Španělska, Evropy, Středního východu ale i židovského náboženství a jeho mnoha dnes již zapomenutých paralel.
English
Novel based on real love affair between the king Alfonse VIII. and a beutiful Jewish girl Fermosa.